cueSports
Kingwood
KINGWOOD
LATIN: DALBERGIA CEARENSIS ORIGIN: BRAZIL
Kingwood Is one of the most beautiful of the Rosewood species. The deep purple-brown coloring with darker grain streaks and swirls are unique and the light sap is a very nice contrast. It is extremely strong and dense, but turns and polishes to a high sheen. Because of the small size of the tree it is mostly available in small turning stock sizes.
Kingwood has also been placed on the CITES appendix II listing along with all other Rosewoods (Dalbergia spp.) which restricts the import of this material. We do still have a fair amount of pre-CITES turning stock in our inventory so get it before it's gone!
WOOD TYPE
Exotic hardwood
TEXTURE
Fine uniform texture
GRAIN PATTERN
Straight to interlocked
HEALTH RISKS
Uncommon allergy sensitizer
COLOR
Dark purplish brown with darker brown to black streaks, sap is pale yellow contrasting
Kingwood
Brazilian Kingwood is a beautiful member of the rosewood family. The unfinished color of the wood usually has a violet hue. This wood can be beautifully finished and is an excellent turning wood. The specific gravity is between .8 and 1.2, making it a very dense wood.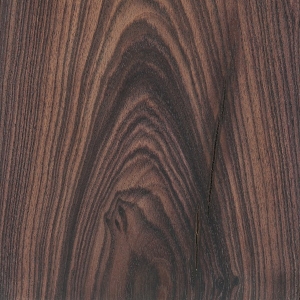 Kingwood
Dalbergia cearensis
Kingwood is a very rare wood with a big contrast in colour, from deep purple colour to almost white grain. Kingwood is one of the heaviest of the rosewood genus, meaning that it nice to hold in the hand and also polishes to a glass-like finish.
Details

Written by

cueSports

Parent Category: DIY
Category: Exotic Wood