cueSports
Bocote
BOCOTE
LATIN: CORDIA SPP. ORIGIN: MEXICO THOUGH CENTRAL AMERICA
Bocote is a beautiful decorative exotic wood growing from Mexico through lower Central America. It is a very good alternative to many of the Rosewood species which are now on CITES restriction, as Bocote is not a Rosewood. It has unique grain patterns from straight lines to swirls to bird's eye figure. It is easily workable and contains a high oil content which helps to achieve a high luster in finished products. Bocote is commonly used in wood turning, gunstock, pool cues, musical instruments and furniture.
WOOD TYPE
Exotic hardwood
TEXTURE
Medium uniform texture with natural oily feel
GRAIN PATTERN
Straight or interlocked grain with many pieces showing a decorative figured pattern
HEALTH RISKS
Can trigger allergic sensitivity to those who are allergic to Rosewood species
COLOR
Yellowish-brown body with deep brown to black stripes and swirls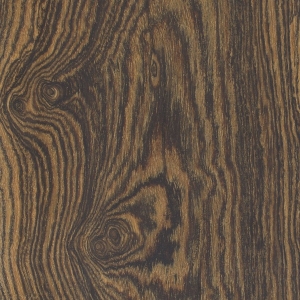 Bocote (Mexican Rosewood)
Cordia spp.
Bocote is also known as Mexican Rosewood, however the wood is no relation to a rosewood. The wood has a random figure and the grain colour is contrasting from yellow to black.
Bocote will darken with age as it is exposed to light. Boote is almost as heavy Gaboon ebony.
Details

Written by

cueSports

Parent Category: DIY
Category: Exotic Wood