cueSports
African Blackwood
AFRICAN BLACKWOOD
LATIN: DALBERGIA MELANOXYLON ORIGIN: CENTRAL AND SOUTHERN AFRICAN
African Blackwood is an exotic wood native to Central and Southern Africa, and is also known as a good alternative to Ebony. It features a dark black heartwood with minimal grain texture. It is an extremely hard wood, strong and stiff, very stable, with a fine texture. Mainly used for custom pool cues, woodwind instruments, knife handles, walking sticks, and carving. African Blackwood is considered one of the world's finest woods for turning. It polishes very well to a smooth, lustrous finish. The light sapwood is minimal but provides beuatiful contrast to the dark heatwood.
WOOD TYPE
Tropical Hardwood
TEXTURE
Extremely fine and even-textured with good natural luster
GRAIN PATTERN
Usually straightened opaque when finished, but can be variable
HEALTH RISKS
Reactions uncommon, but can include eye, skin and respiratory irritation
COLOR
Often opaque black with little grain, sap is minimal but will be pale whitish-yellow and highly contrasting to the heartwood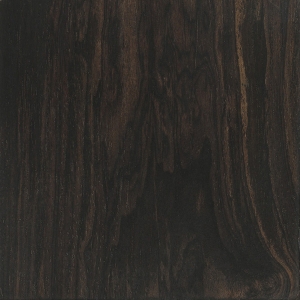 African Blackwood
African Blackwood is a rare wood that has been traditionally used for thousands of years, it is considered to be the ??original' Ebony. Blackwood is actually a species of rosewood (Dalbergia), it is heavier and denser than any kind of ebony, which means that a glass-like finish can be achieved during the polishing process.
African Blackwood is a very dark wood with small light streaks running through the hartwood, both figured and straight grained examples are often seen as well as African Blackwood burls.
Details

Written by

cueSports

Parent Category: DIY
Category: Exotic Wood